Ever worried about committing those cultural faux pas whilst on your Japan ski trip? Here's some Japan ski tips to help you out!
Japan ski tips for Hakuba
MANNERS
The most important of Japan Ski Tips is to be polite and respect the local culture. Hakuba people are generally very friendly and are always willing to help foreign travellers. Unfortunately in some other resorts foreign skiers show scant respect for local culture and ways while they are there. This can do some irreparable damage that may result in some establishments shying away from allowing foreigners in.
SHOES
Say goodbye to your shoes. Not forever, but at the entrance to many hotels and public buildings. Slippers will usually be provided for you to change into, although you may be asked to remove those at a certain point inside. Don't panic – just remember that this is simply one of the cultural differences in Japan, and observe what others are doing. The inside slipper (or shoe) for toilet slipper exchange often happens at the toilets too.


LANGUAGE
Get a Japanese phrasebook – it will make a difference as English is little used. We recommend the Lonely Planet Phrasebook or the Berlitz Japanese Phrase Book & Dictionary. These days one can even learn Japanese on an iPod or add a phrasebook, so try to get some basic phrases before arrival. You can also read a Life in Japan type book


SNOWBOARDS
You may want to bring your powder board to Hakuba – it is good for those huge snowfalls that are common from January through to March, especially in resorts like Cortina.
CREDITS CARDS / CASH / ATM'S
This is one of the most frequently asked about Japan ski tips. Don't expect to use your credit card with considerable ease in some shops in Hakuba. Although Japan may be technologically advanced in many areas, the financial services area is not one of them. So be prepared and bring at least some cash if you get stuck. However most restaurants will accept cards as will most Hakuba accommodation used by foreign guests as well as ski lift ticket offices.
An easy way to obtain cash is to use major foreign cash and credit cards at Post Office and 'Seven Bank' (7-11) ATMs. Post offices have ATMs that accepts Maestro/Cirrus cards. Over 2600 Post Office ATMs which marked with the 'International ATM Service' symbol provide this service. Check here to see what debit cards are accepted at post office ATM's in Japan.
Service hours for Post Office ATM's vary depending on the location, but in general they can be used:
Monday to Saturday: 0:05 (7:00 Mon. and the day after a holiday)-23:40
Sunday and national holidays: 0:05-20:00
Closed: January 1-3
Note: 7-Eleven convenience stores are no longer accepting Mastercard, Maestro and Cirrus, as of 19th April 2013. Visa and a number of other cards will still work. See here for more details.
ONSEN
Make sure you try an onsen. An onsen is a large bathing pool filled with hot natural spring water from geothermal sources below the mountains. Apparently the water is filled with minerals that have great healing properties. Whatever is in the water it certainly revitalises your body and is a great way to end an awesome day of riding the powder or the pipe. Just be aware that tradition dictates that you bath naked. However, there are separate men's and women's onsen. Before you enter the hot water, you have to clean yourself. Just copy what the locals are doing: sit on a small stool and clean yourself. Soap and shampoo are normally provided. Use it! Some locals might watch you suspiciously, assuming that you might make the water dirty, so use plenty of soap and shampoo! Get some simple onsen instructions here.


CROWDS
One of our important Japan ski tips is to try to avoid snowboarding on weekends and public holidays as many of the main lifts can become very busy. As most Japanese like to rise early and start skiing or snowboarding early in the day, another way to avoid crowds on the slopes is to start riding in the early afternoon.
TAKE A TRIP
Take a day trip to the nearby cities of Matsumoto or Nagano – the latter being the site of the 1998 Winter Olympics and home to the famous Zenkoji Temple or see the snow monkeys in Yudanaka Onsen
DRINKING
If you're lucky enough to go drinking with some locals an empty glass is a sign that it needs to be filled again. So leave yours full once you have finished for the night. And on the subject of filling glasses, it's not polite to fill your own glass – someone else will do it for you. Always receive your glass or cup with both hands and always lift your glass or cup when someone is pouring for you.
SKI RUN GRADES
Unlike the typical green, blue, red, black system used by resorts elsewhere in the world to grade runs Japanese resorts, including those in Hakuba, have not adopted a consistent grading methodology. So beware before you head off down a blue run that may turn out to be a double black. You can download Hakuba ski trail map guides here.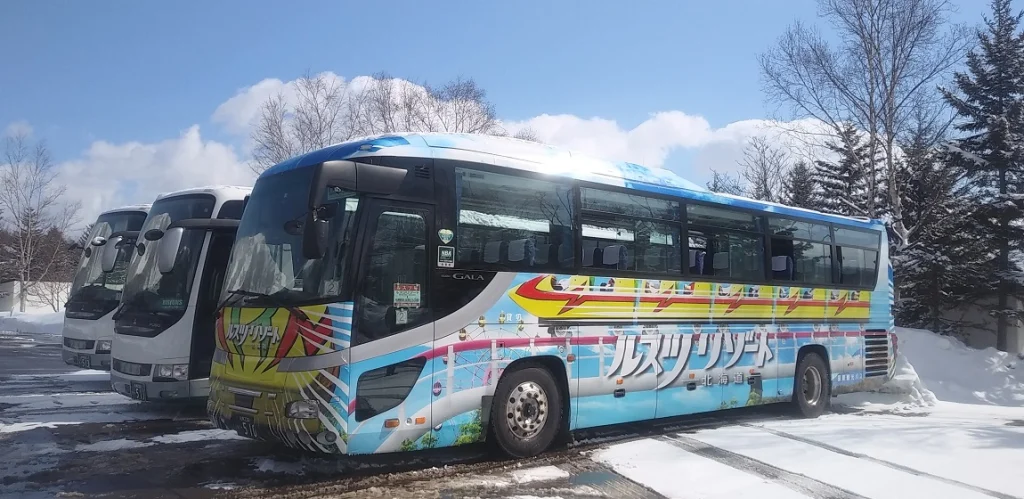 ROPES, WARNINGS, SIGNS AND AVALANCHES
Hakuba resorts maintain a strict attitude to off-piste skiing and one does need to still respect signs and ropes. There is an
avalanche warning guide here
. More info coming soon! Here's some
interesting discussion
on ski.com.au
PEAK SEASON TRAVEL
Train stations and airports become very crowded during each of the three peak travel seasons in Japan. Visitors to Hakuba need to be aware of the difficulties in booking travel tickets and accommodation during these periods:
1) New Year holiday period – December 27 to January 3 and adjacent weekends; 2) "Golden Week" holiday period – April 29 to May 5 and adjacent weekends; 3) Foundation Day weekend in early February 4) "Bon" festive season – one week around August 15. NOTE: It can also get a lot busier with tourists from East Asia during Chinese New Year (usually late-Jan – mid-Feb)
RESTAURANTS / EATING
Start practicing to eat with chop sticks before you get to Japan. Your hosts will be nicely surprised and compliment you (if you can use them well). Nearly all the local food has to be eaten with chop sticks or spoon anyway.
Food is restaurants is not always cheap – especially given the current declining exchange rate. A much better alternative is to buy at a local supermarket or convenience store. After 6-7 pm there is usually steep discount offered on the prepared fresh food boxes.
Forego the idea of meat-and-potato meals (apart from niku jaga) and upgrade your predictable obsession for chicken wings by hitting one of Japan's izakaya. Part bar, part restaurant, these inspired establishments are basically a Japanese beer-soaked version of tapas or dim sum. Expect a casual, convivial atmosphere; great sake and beer; and a long list of small plate dishes like tempura prawns, gesso (octopus), fresh sushi from the Japan Sea, okonomiyaki (Japanese omelette), gyoza dumplings, small bowls of miso soup and yakitori skewers. Izakaya are a tradition over Japan — and vary from modern, American-influence dishes to traditional Japanese cuisine to things solely cooked on skewers. In places like Hakuba these establishments really come into their own. Share a table with soon-to-be friends or elbow up to the bar and chat with the staff and you'll find that the hours will dissolve faster than the aches did while soaking at the onsen.
JAPAN TOURIST INFORMATION
If you're stuck somewhere a great source of English information for your Japan Ski Tips is the Japan Travel Phone, which is a free national telephone service. The telephone operators can answer questions on just about anything. The toll free number from Hakuba is 0088-22-4800 or 0120-44-4800 and in Tokyo it is 3201-3331.