Hakuba Luxury Accommodation
Luxury and Speciality accommodation in Hakuba
Hakuba Luxury Accommodation
For that special winter experience
Want to treat yourself to something different from the usual Hakuba hotels or looking to just spoil yourself with some Hakuba luxury accommodation? You're in luck as you found the largest listing of Hakuba luxury and speciality accommodation online. Hakuba offers not only world-class skiing – after leaving the slopes and famous Japan powder behind for the day you can return to the lap of luxury to ease those aching bones.
Try our Hakuba booking engine for more self-contained options – immediate confirmation!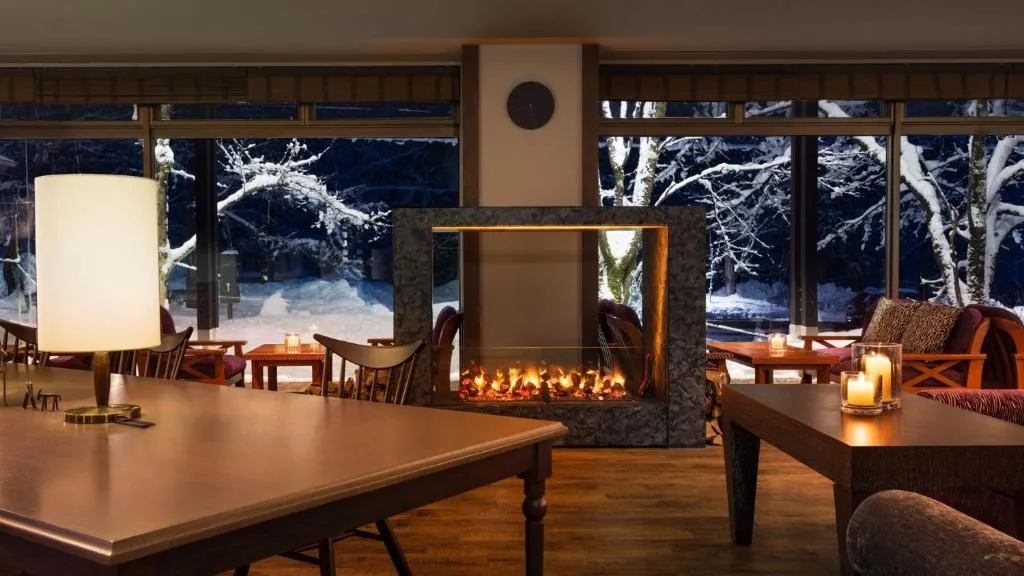 Hakuba Luxury Accommodation and Speciality Inns
Visitors to Hakuba could do much worse than considering THE HAPPO, which was recently luxuriously updated and home to The Grill – Hakuba's premiere casual Italian dining experience. The Hakuba Mominoki Hotel – is one of the best known hotels in Hakuba and one that is noted for its luxuriousness, location and English-speaking staff. The unique Shakespeare Hotel in Echoland has a distinctive Edwardian style that features a French/Japanese restaurant as well as a cafe/bar. Every room in the Ridge Hotel and Apartments offers guests, internet access (wireless), tv, kitchenette and balcony/terrace, whilst Hakuba Tokyu Hotel is a classic European style resort hotel offering five star luxury in formal yet comfortable guest rooms at the base of the Hakuba ski fields.
For those seeking something quieter Hakuba Goryu Hotel Stelle Belle is a resort hotel standing quietly in the woods of Hakuba but still conveniently located only three minutes walk from the Hakuba Goryu ski area. From the lobby lounge in Hotel Goryukan guests can admire a spectacular view of the majestic mountains of the Northern Alps as can one from the rooms at Rosenheim Hakuba located right next to the Hakuba Happo ski lifts.
The Hakuba Alps Hotel is an authentic resort-style hotel located at the foot of grand North Alps whilst each of the 28 rooms at the 5-star La Neige Higashikan have all the comforts and conveniences of home. For something quite different try Hakuba Hatago Maruhachi, which is a stunning mix of traditional and contemporary. There are many other popular choices of luxury or speciality accommodation in Hakuba. These include Grand Phenix Hakuba, Hotel La Neige Honkan, Courtyard by Marriott Hakuba as well as Sierra Resort Hakuba.
Aside from providing for your Hakuba luxury & speciality accommodation needs we also offer a wide range of over 100 hotels, pension, ski lodges, ski in ski out, ryokan (traditional style inns), budget accommodation, and self-contained accommodation in Hakuba. Book online and get instant confirmation.
Search for Five Star and Speciality options
Recommended Hakuba Luxury Accommodation

The Happo Hotel is at the heart of Happo Village, just a 5-minute bus ride from JR Hakuba Station and a 5-minute walk from Happo-One Ski Resort. THE HAPPO is Hakuba's newest and most modern hotel–designed with the active, modern traveler in mind. Enjoy luxury French ski lockers with passcode protection and heated boot racks.
The modern western-style rooms are simply furnished with private bathroom. Free wif-fi and parking are available. After a long day of activity, guests can soak in the onsen and relax in the Finnish sauna. English-speaking staff are available. Contact us for special rates on this luxury accommodation option.

Hakuba Mominoki Hotel is one of the best known hotels in Hakuba and caters to those who want a high standard of accommodation and service. This establishment is noted for its luxuriousness, location and English-speaking staff. It is located directly at the base of the mountain and is only three minutes walk to Kokusai lift (the finish point of the men's downhill events during the 1998 Winter Olympic Games). There are five restaurants and bars to choose from. The hotel's natural hot spring is an ideal to refresh at the end of the day. Read reviews of the Mominoki Hotel in Hakuba

Shakespeare Hotel with it's distinctive Edwardian style features a French/Japanese restaurant and a cafe/bar. The homely rooms include a flat-screen TV, a private bathtub, stand lamps, wood furnishings, bar fridge and complimentary toiletries. There is free Wi-Fi available in the lobby as well as some rooms. The hotel is conveniently located close to Echoland bars, restaurants and onsen whilst Happo One Ski Resort is only a short drive away.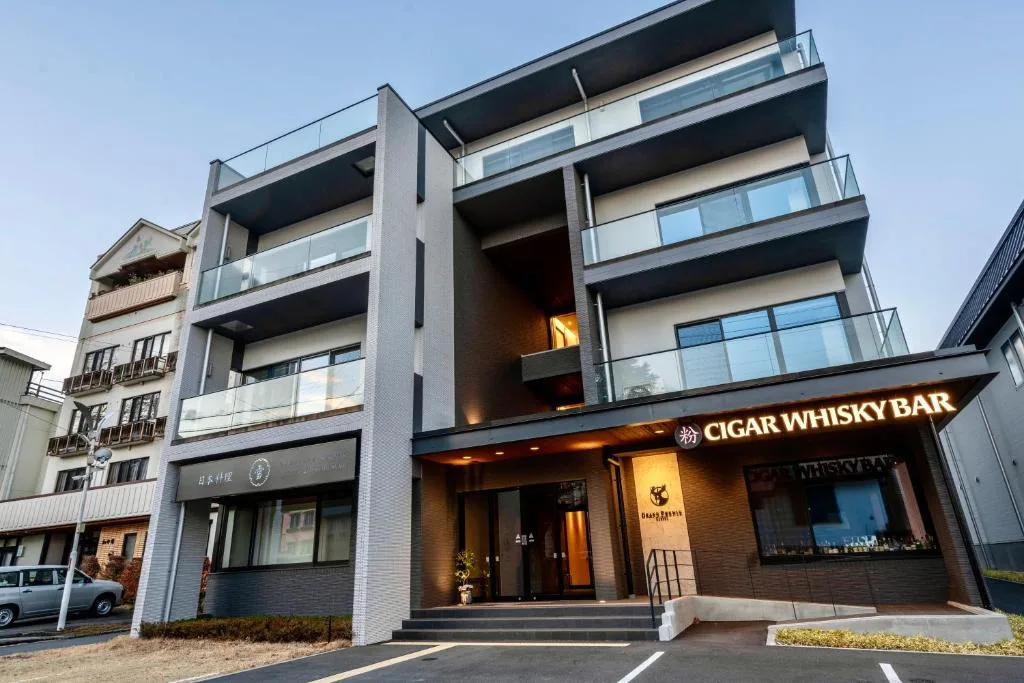 The spacious rooms at the
Grand Phenix Hakuba
come with a flat-screen TV, a private bathroom with bidet, plus a fully equipped kitchen with dishwasher. An Asian style breakfast is available each morning at the apartment. Facilities include a ski storage space. The local bus terminal is almost next door.

Every room in the Ridge Hotel and Apartments offers guests free wifi, kitchenette and balcony/terrace, with a bar/restaurant onsite abd complimentary breakfast. Massage, kids club, water sports (non-motorised) are available on-site for guests' enjoyment. Everything the hotel does is centered around the guest' experience, ensuring comfort and relaxation. There is a ski storage room, laundry and games room.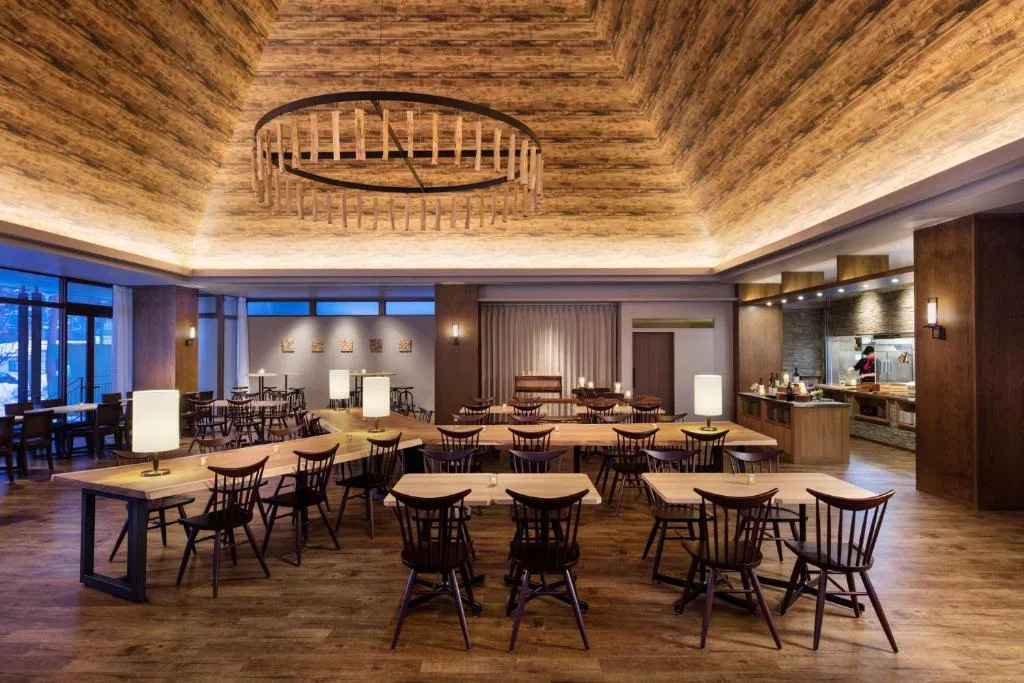 Courtyard by Marriott Hakuba
offers a breakfast buffet, beautiful rooms with small private onsen and very stylish restaurant with good choice of a la carte food. There is a free shuttle bus to Happo, Goryu and Hakuba 47 ski resorts. The Hakuba Museum of Art is adjacent to the hotel.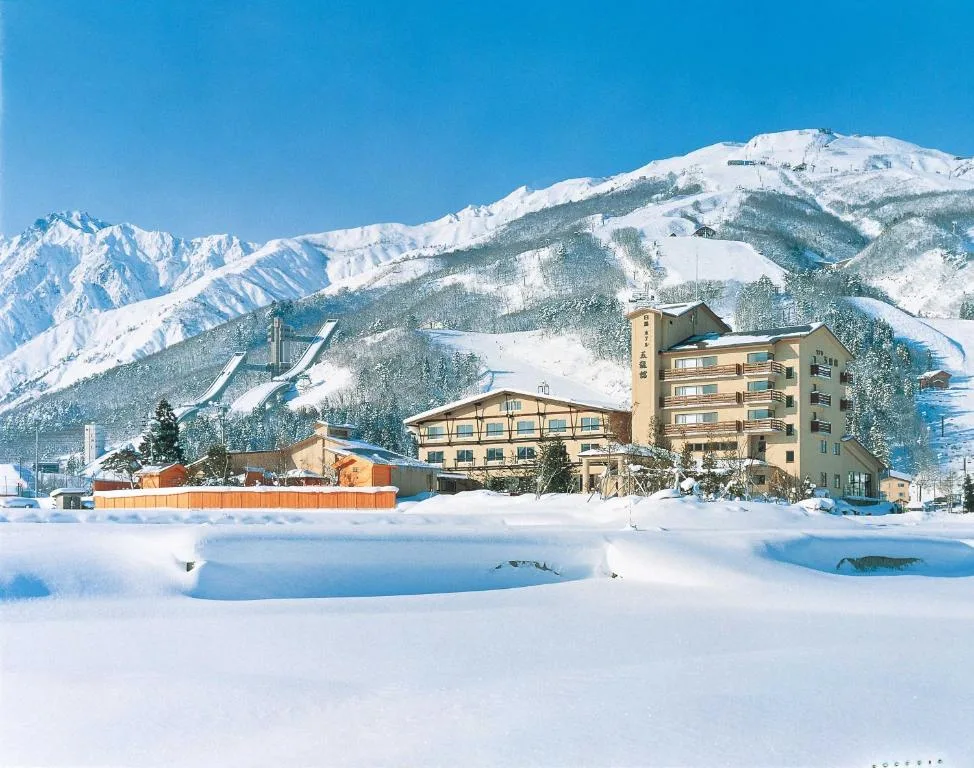 Hotel Goryukan
is a five storey 3-star hotel that boasts 37 well-designed guestrooms. Non smoking rooms, air conditioning and an in room safe are among the amenities guests will find in every room. Other features at the hotel include smoking room, safety deposit boxes, car park, Wi-Fi in public areas. Those looking for first-rate sporting and leisure facilities will find a sauna and an open-air alkaline springs bath (good for your skin) that is one of the largest in the Hakuba district. With a full range of popular amenities and a friendly, caring staff, it's no wonder guests keep returning to Hotel Goryukan.


Hakuba Tokyu Hotel is a classic European style resort hotel on a mountain surrounded by the natural beauty of North Alps. This hotel offers five star luxury in formal yet comfortable guest rooms at the base of the Hakuba ski fields. It is located just five minutes drive from JR Hakuba station, with attractions such as Happo Ridge, Tsugaike Natural Park and the Hakuba Jump Course all close by.The elegant entrance hall with its high ceiling made of natural stone and wood sets a scene for the quality and luxury guests will receive at the Hakubu Tokyo Hotel. Each room features a balcony with astonishing mountain views. The hotel's multilingual staff are happy to do their utmost to ensure guests are happy and satisfied at all times. Skiers in winter and hikers in summer are well catered for as lift pass sales and equipment hire are provided among other services. A stay at this luxurious hotel amidst the surroundings of Hakuba's splendid scenery is sure to produce fond memories for guests. See reviews of the Hakuba Tokyu Hotel

Hakuba Hatago Maruhachi is a stunning mix of traditional and contemporary. It is not a ryokan, nor a hotel, nor a villa. Lying in the core of the property is Shouya Maruhachi, a traditional private home that observes traditions from the Edo Period to this day. Shouya Maruhachi with it's guest kitchen and famous restaurant, functions as the heart of Hatago Maruhachi. It's integrated accommodation facilities are
three traditional private homes with rooms that have been renovated with a Japanese, modern theme.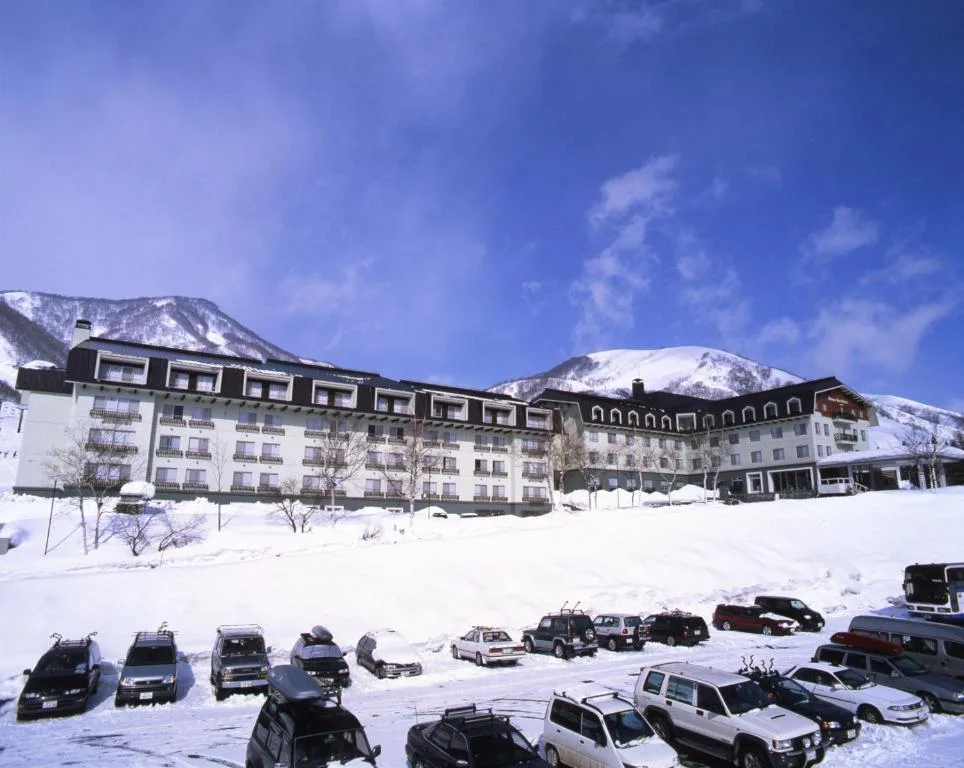 The
Hakuba Alps Hotel
is an authentic resort-style hotel located at the foot of grand North Alps. All rooms are modern with an ensuite bath/toilet. There are three first class restaurants within the hotel to choose from – buffet/smorgasbord, French or Japanese. Natural hot springs and recreation facilities available.
Check reviews for Hakuba Alps Hotel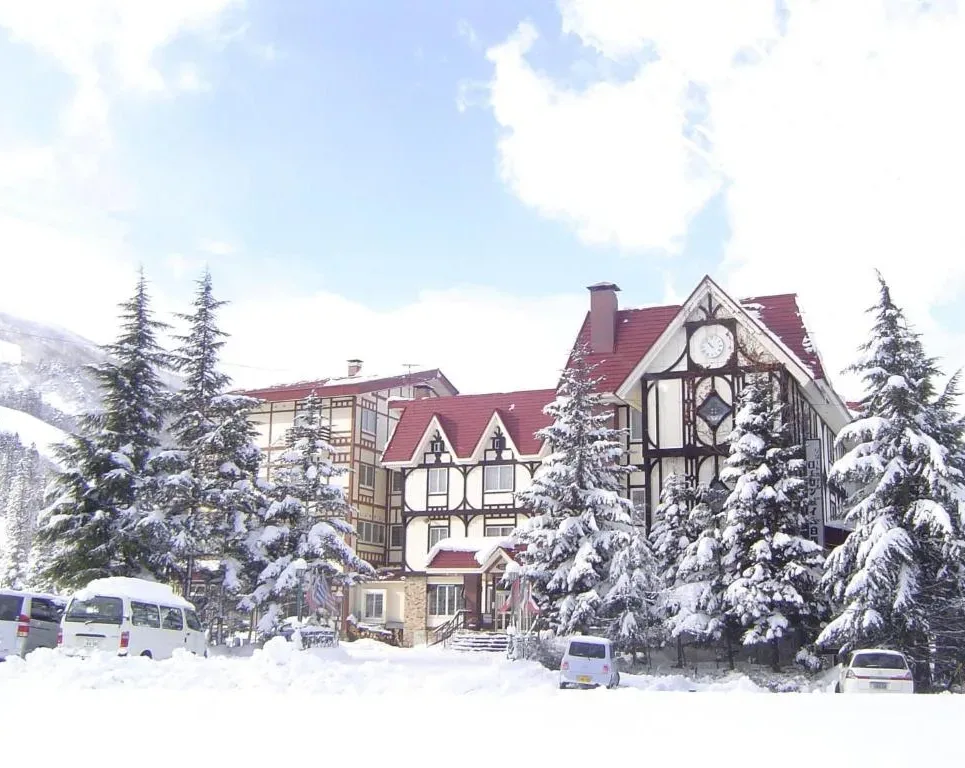 Rosenheim Hakuba
is a Northern European-style hotel that offers a panoramic view of the Northern Alps. Views from the guest rooms and hot spring baths are the most beautiful in Hakuba. Happo-one ski area is adjacent to the hotel. The hotel has an extensive selection of wines and serve a delicious fusion of French, Japanese and Western cuisine for you to enjoy.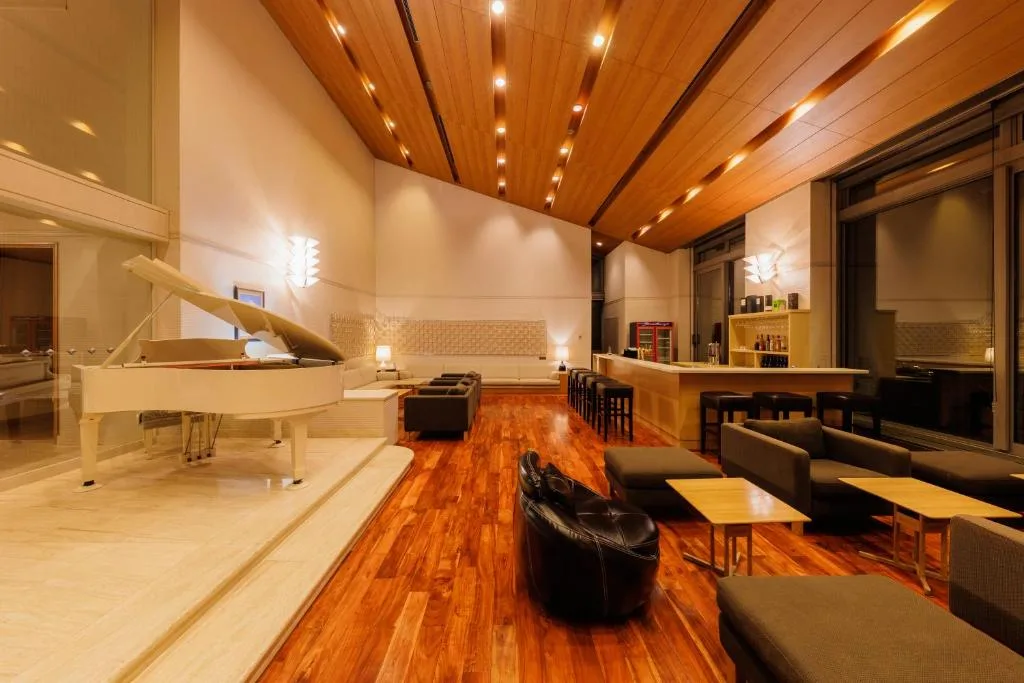 151 Hakuba
provides a new level of luxury accommodation in the Japan Alps. The former Aqua Alpine Hotel has undergone a major renovation and refurbishment including ensuites in all rooms, new furnishings and the updated Bradbury bar and restaurant. These improvements compliment this magnificently constructed hotel so you will be enjoy the most comfortable facilities in Hakuba. The hotel is located only 300 metres to the 'Hakuba Goryu 47' piste.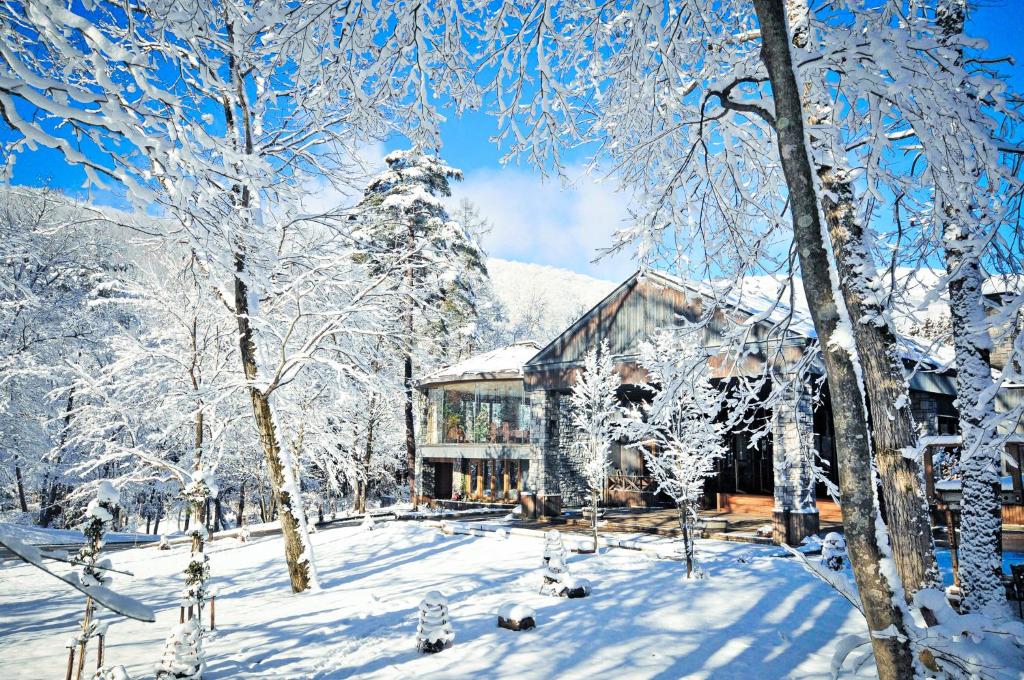 Sierra Resort Hakuba
is an authentic resort style hotel situated within a private reserve in the middle of the wide Hakuba no Mori forest. The Western-sized, non-smoking rooms are all fitted with a flat-screen TV, tea/coffee maker and an en suite bathroom with a bathtub. The hotel is a short ride from the Tsugaike, Iwatake and Happo-One Ski Resorts. A shuttle transports guests to several ski resorts in the Hakuba Valley at an additional charge.
More Hakuba luxury accommodation, inns & speciality accommodation options soon!