Hakuba Maps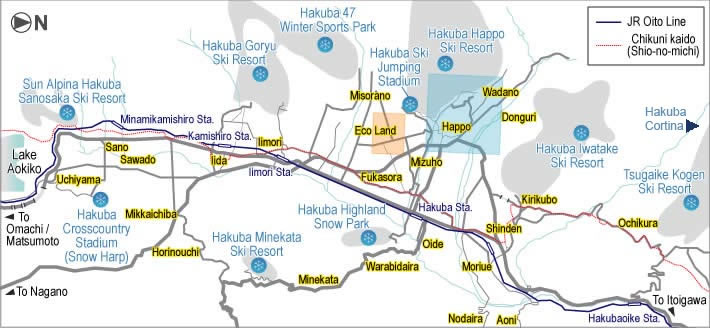 HAKUBA MAP – ACCOMMODATION, RESTAURANT, BARS, HOT SPRINGS, WEBCAMS AND SKI RESORTS
This clickable map is the most comprehensive Hakuba map available on the internet. Click on the link underneath the map to enlarge or to see more Hakuba Google maps.
OTHER HAKUBA GOOGLE MAPS

All of the Hakuba maps below have been downloaded from various internet sources and aggregator sites, then in turn have been adapted for use here. If you are aware of any copyright issues please contact us so that we can immediately rectify the matter.
HAKUBA VILLAGE MAPS & HAKUBA RESTAURANT GUIDES
HAKUBA SKI TRAIL MAPS AND PISTE GUIDES
HAKUBA ACCESS MAP
For full Hakuba access and transport information see our Hakuba Access Guide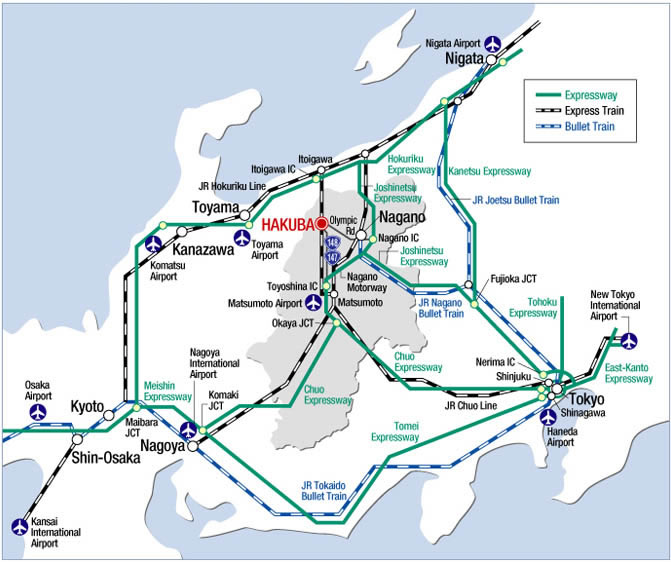 SHINETSU / SHINSHU MAP – NAGANO CITY AND HAKUBA
This map shows Hakuba (bottom left) in relation to Nagano City (centre bottom), Nozawa Onsen (centre right) andMyoko Kogen (centre middle)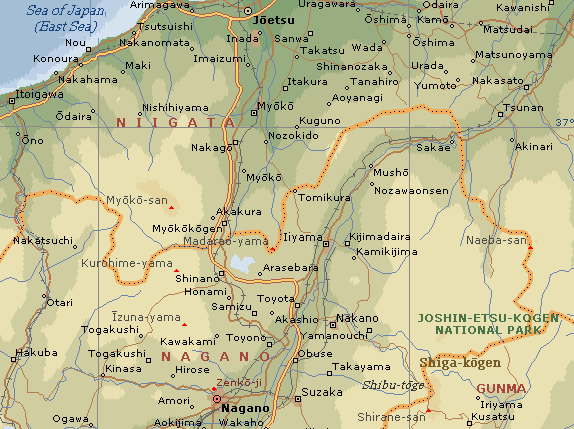 HAKUBA HIKING MAPS
| | |
| --- | --- |
| | Interested in a summer hike in Hakuba? The Hakuba Tourist Centre has produced this comprehensive hiking, climbing and trekking guide for Hakuba. It details maps, timetables, costs as well as guidelines to make sure your day or days in the mountains are safe. Print this information out before you come or pick up the brochure at the Hakuba Tourism Commission. |