Hakuba Hostels/ Backpacker & Budget Accommodation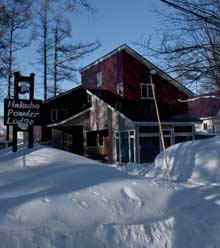 Hakuba Self-contained Accommodation, Condos, Apartments & Cabins
Located in the village of Happo and only a 4-minute walk from Happo One Ski Resort, Bluebird Apartments features modern rooms with free Wi-Fi and floor to ceiling views of the Northern Alps. Open in 2017, Avanti Chalet offers self-catering accommodation with Apple TV and Netflix plus a kitchen equipped with induction cookers, grill, microwave, dishwasher and oven. Ideally located a 5-minute walk from Happo One Ski Resort in Hakuba, Alps View Chalet provides cosy 3-bedroom accommodation with a fully-equipped kitchen, a lounge with high ceiling and 2 bathrooms. Boasting mountain views, Fuku Chalet is set around 2.3 km from Hakuba Iwatake Ski Area. Located 2km Happo One Ski Resort, Kitsune Cottages have a dining area and a kitchen fitted with a dishwasher, an oven, and a microwave. With only five minute walk to Happo-one Ski Resort, Gakuto Villas offers modern self-contained accommodation with a fully equipped kitchen, a flat-screen TV and free Wi-Fi. Nestled just 200 metres from the Hakuba 47 Ski Resort gondolas, Wasabi Mountainside Chalets offers ski slope views free WiFi access throughout the entire property. See more Hakuba self-contained accommodation here.
Hakuba Pension, Ski Lodges and B&B
Hakuba Village offers dozens of pensions, ski lodges, villas and B&B. These range from those with the most basic of facilties to luxurious, from Japanese style to faux-European. So there will always be a number of accommodation options to suit both your style and budget.
Very popular with foreign skiers is Hakuba Pension Meteor a.k.a. Lodge Meteor which is a long standing local Hakuba pension, owned by a local family for two generations. Also popular is Alupu Lodge right on the base of Happo-One and Grove Inn Skala featuring a cosy lounge with a library, a bar and a wood-burning stove. Looking to get right on the slopes? Alupu Lodge is well located right on the base of the Hakuba ski slopes, Penke Panke Lodge is conveniently located next to the Sakka High speed quad at Happoone, whilst Wind Jacket Lodge is only 250 metres from the Happo One ski lift as well the Hakuba night life. Hotel Petite Hamac is a 5-minute walk from Hakuba Happo One Ski Resort.
Hakuba Ryokan, Japanese-style Inns & Traditional-style Accommodation
Imagine skiing deep Japanese powder snow then coming 'home' to rich cultural experience along with a long soaking hotspring. Welcome to luxury Hakuba accommodation with the many traditional style inns ready to greet you. Some are older, such as Araya Ryokan which provides cosy family-run accommodation located a 5-minute drive from Hakuba Happo One Ski Resort. Some are younger, such as Shirouma-so Ryokan which is a modern Japanese ryokan combining traditional Japanese architecture with a modern Japanese style. Marukin Ryokan is a Japanese-style resort hotel with a fabulous new look, yetnostalgic atmosphere.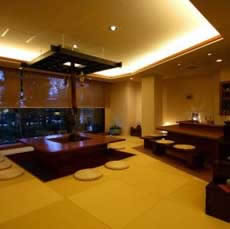 Just a 3-minute drive from Happo-One Ski Resort, Maruni Ryokan provides comfortable Japanese-style accommodation featuring hot spring baths. Featuring traditional Japanese-style accommodation with futon bedding, tatami-mat floors and yukata robes, Ougiya Ryokan is 5 minutes from Hakuba Happo-One Ski Field on the free shuttle. Ryokan Miyuki provides a hot-spring bath, Japanese rooms and free WiFi at the lobby, an 8-minute walk from Hakuba Happo-one Ski Resort while those wishing to be just a shorter walk to the slopes can choose to stay at Gensennoyado Maruishi Inn or Hosonokan Ryokan. Want the ultimate hot spring experience? Why not try Yamanasato Inn Hakuba Hifumi which boasts deluxe rooms with private open-air rotenburo bath. Read more about Hakuba Japanese-style accommodation here…
Hakuba Hotels and Resorts
With so many Hakuba hotels and resorts to choose from how does one pick the best option? We've tried to simplify the choice for you by listing on our hotels and resorts page a variety of featured Hakuba accommodation properties which are some of the more popular choices for foreign skiers in Hakuba. However we do encourage visitors to be a bit adventurous and try something new.
Check out our (very) long list of Hakuba hotels and resort accommodation here…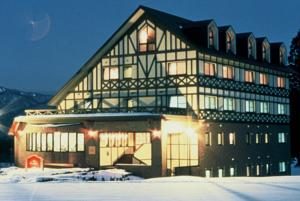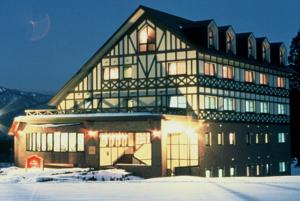 Hakuba Luxury And Speciality Accommodation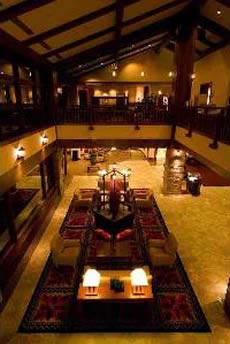 Visitors to Hakuba could do much worse than considering the Hakuba Mominoki Hotel – one of the best known hotels in Hakuba and one that is noted for its luxuriousness, location and English-speaking staff. The unique Shakespeare Hotel in Echoland has a distinctive Edwardian style that features a French/Japanese restaurant as well as a cafe/bar. Every room in the Ridge Hotel and Apartments offers guests, internet access (wireless), tv, kitchenette and balcony/terrace, whilst Hakuba Tokyu Hotel is a classic European style resort hotel offering five star luxury in formal yet comfortable guest rooms at the base of the Hakuba ski fields. Want the ultimate hot spring experience? Why not try Yamanasato Inn Hakuba Hifumi which boasts deluxe rooms with private open-air rotenburo baths. For those seeking something quieter Hakuba Goryu Hotel Stelle Belle is a resort hotel standing quietly in the woods of Hakuba but still conveniently located only three minutes walk from the Hakuba Goryu ski area. From the lobby lounge in Hotel Goryukan guests can admire a spectacular view of the majestic mountains of the Northern Alps as can one from the rooms at Rosenheim Hakuba located right next to the Hakuba Happo ski lifts.
Check out snow, ski and weather conditions around Hakuba Village, Nagano as well as the Hakuba47, Goryu, Iwatake, Happo-one, Tsugaike Kogen ski resort areas via our 26 Hakuba webcam images. These are usually updated every 20-30 minutes.
Additionally these show local road conditions if you are travelling in and around the area. Most Hakuba webcams will operate around the year so you can also enjoy the Madarao green season from your office or lounge room.
Check out all of our Hakuba webcams here.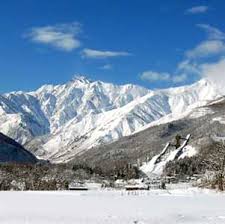 Hakuba Weather
During the season check out all the latest Hakuba weather forecasts for Hakuba ski resorts plus Hakuba snow conditions via our Hakuba weather page.
Hakuba Accommodation Map plus restaurants, bars, cafes and ski resorts
Destination Hakuba Accommodation and Ski Hotels Info
Thanks for viewing the Destination Hakuba Accommodation Guide! Find self-contained Hakuba accommodation, apartments, ryokan, places to stay, inns, ski lodges, hostels, backpackers, Hakuba hotels and more.